PULMUONE PROJECT




The Pulmuone Project 'Giryu [기류; 器流 ]' contains the values Pulmuone Sammul pursues in space. Introducing the value of Pulmuone spring water beyond simple brand promotion. The value of Pulmuone is revealed as water that is good for people who seek health and the natural environment. The Pulmuone Project can inspire Pulmuone's brand identity by playing the role of good water that considers nature and the environment as well as water applied to people seeking health.


















> Plan

> Perspective view


Stage, Lounge

Stage and lounge are spaces that provide culture to visitors through performances and lectures. It expressed the flow from the stage to the lounge. If there is no performance, it can be extended and used in the lounge.





Staircase Square

Visitors can enjoy reading and exhibits by using the staircase square. We planned a flow that could lead to a large staircase square starting from the access road passage. Rather than simply having steps to sit on and steps to pass, they are arranged so that they can be properly harmonized.





Space to empty your mind

In the space where nature enters, a chameleon was planned where individual relaxation spaces and indoor exercises such as yoga are performed. First, the exterior and interior materials were the same and treated as a folding door so that the space could be utilized by extending it from the exterior exterior space. In the interior, the curves used in the space that fills the mind are also used in this space, giving the 'mind gwan' an overall sense of unity.




Community space

The interior plan was focused on the space arrangement with appropriate personal and public characteristics in one space. Steps are made so that the natural flow can flow to the interior and at the same time allow the division of the space. On the back side, a space for exercise equipment such as bicycles was provided, and a louver was installed to create an external space such as the inside.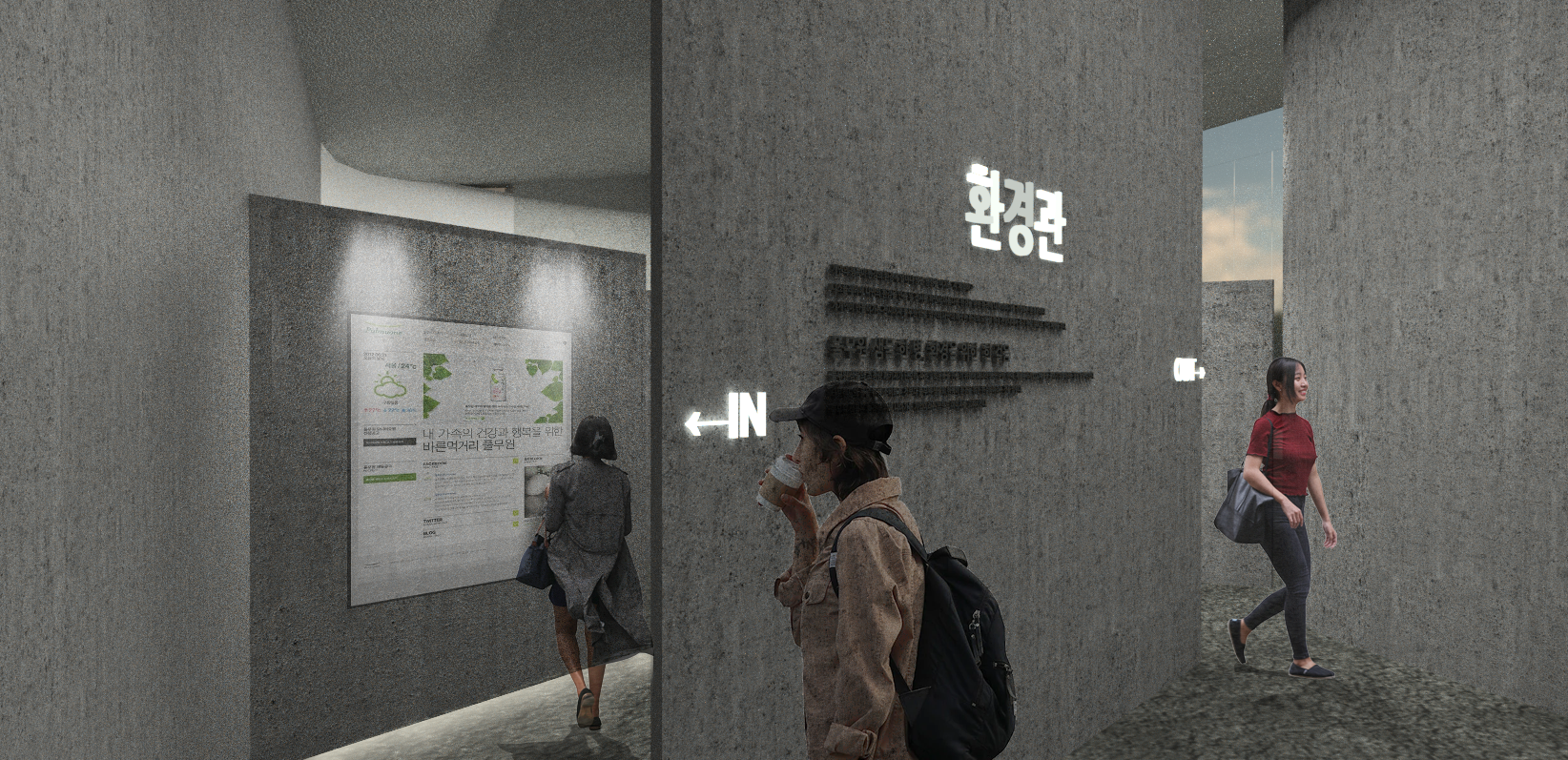 Aisle display

The stories Pulmuone Sammul wants to convey are easy to pass by. However, exhibitions were placed in the passageway to the observatory to expose more people. By placing the entrance at an angle, the natural entrance to the exhibition hall and the walls of the exhibition hall were placed at an angle, so that the gaze could be directed toward the exhibition whenever walking. The entrance to the environment hall and the exit were separated to handle the traffic line, and all exhibitions could be viewed.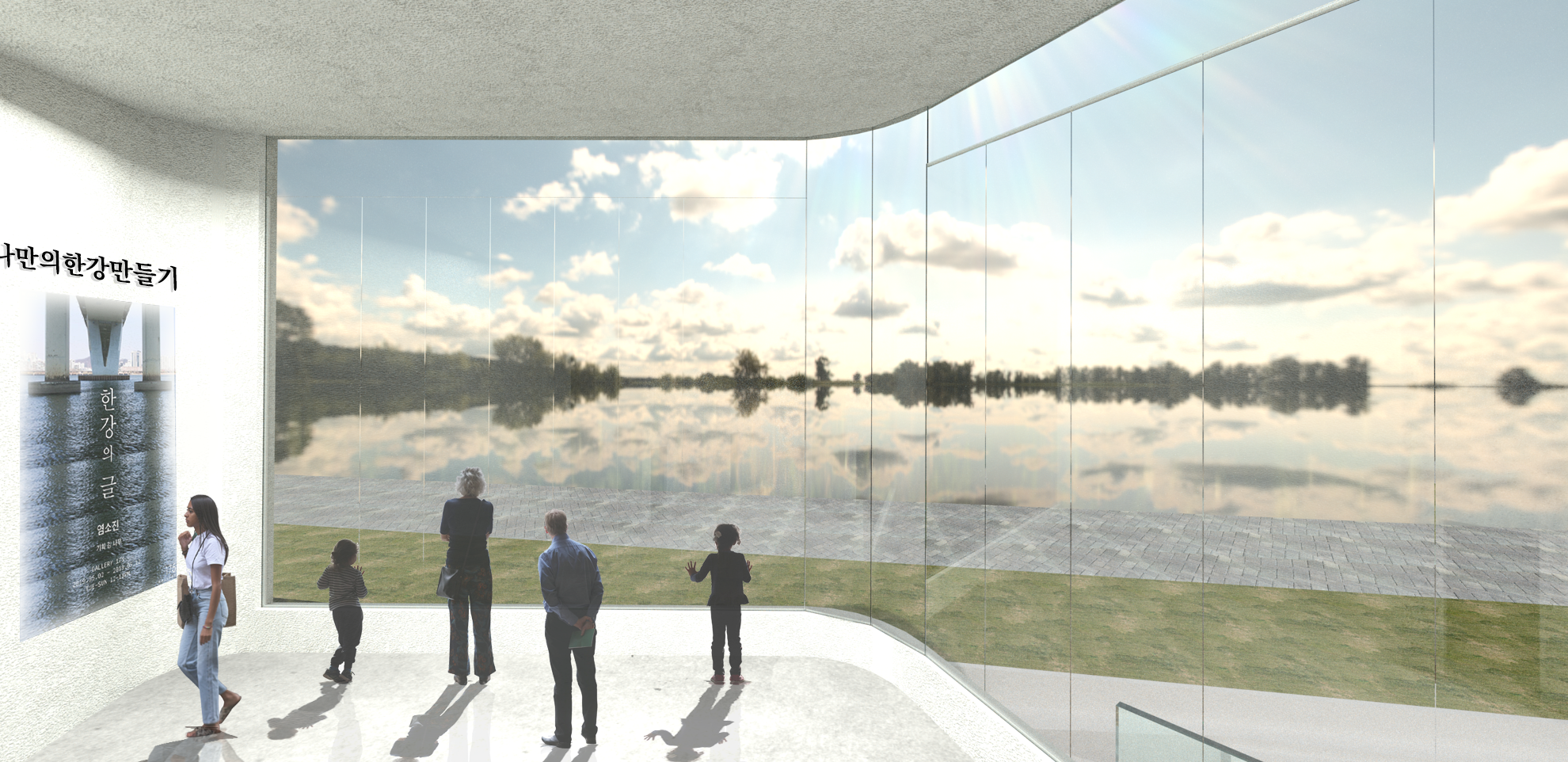 Displace Exhibition

In addition to serving as an observatory on the Han River, various digital exhibitions are held as a space for the aforementioned campaign to save the Han River.